A Breakout Multimedia Experience
Dr. Allan Evans, ECE alum, is on the verge of changing the way we experience media. Allan is CTO and co-founder of Avegant, an Ann Arbor startup in the middle of a Kickstarter campaign to fund the next stage of production on their breakout device.


Six ECE Faculty Awarded for Excellence

David Blaauw and Dennis Sylvester were recognized by the CoE for Innovation Excellence; Yogesh Gianchandani for Research Excellence; Stephane Lafortune for Education Excellence; Herb Winful for Service Excellence, and Anatoly Maksimchuk as Outstanding Research Scientist.


New Course: Wellness thru apps

Students at Michigan are developing smartphone apps to enhance mindfulness, attention, and learning, as well as mental and physical health, in Prof. Jasprit Singh's newly-developed course open to students of all majors.



Student Paper Award at CAMSAP 2013

Zhaoshi Meng, a doctoral student working with Prof. Al Hero, received an award for his research applying signal processing techniques to reveal relationships in networks, whether they are social networks, or a network of sensors.



ISA Fellowship Supports MRI Research

Gopal Nataraj, a doctoral student working with Prof. Jeff Fessler, received a fellowship from Innovative Signal Analysis, Inc. to support research that aims to generate higher-quality and faster MRI images than is currently available.

---
Prof. Fawwaz Ulaby will present the talk, Great ideas start very small; the challenge is how to grow them, as the 2014 U-M Henry Russel Lecturer.
Press Release - More Info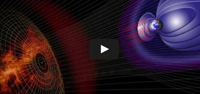 The Michigan Institute for Plasma Science and Engineering initiated a monthly video podcase of top plasma scientists and engineers from around the world.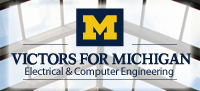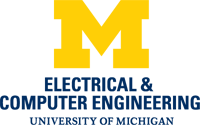 University of Michigan
College of Engineering
Electrical and Computer Engineering
1301 Beal Avenue, Ann Arbor, MI 48109-2122
Feedback and submissions:
Catharine June: cmsj@umich.edu

Visit us on the web: ece.umich.edu
© 2014. The University of Michigan is a non-discriminatory, affirmative action employer.